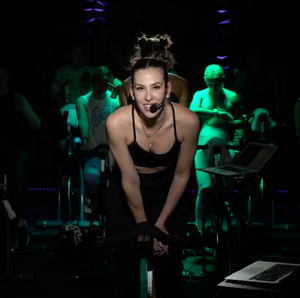 THE ULTIMATE RHYTHM CYCLING EXPERIENCE
NEVER MISS A RIDE
LIVE RIDE SCHEDULE
Subscribe to our weekly email so you can plan ahead and check out when we're live streaming our classes!
SUBSCRIBE
HEY SUBSCRIBERS
GET THREE MONTHS FREE ON MY APP!
Tell everyone you know about The Cadence Club and get rewarded! Not a subscriber? Click on the link below, join the club, and save! First 7 days are free!
Subscribe to the app
DON'T TAKE OUR WORD FOR IT, HERE'S WHAT CLUB MEMBERS HAVE TO SAY!
★★★★★

Feels like I'm in a studio! But affordable and no pressure! :)
★★★★★

I'm so thankful I found you! You're an amazing instructor and I wouldn't be where I am now, physically and mentally without you!
★★★★★

Amazing! I'm so glad I finally gave in, and invested in your app! Worth every penny! Thank you for all the amazing content!
★★★★★

Wow! You are the most incredible instructor! About to book a flight to Texas and ride with you!
★★★★★

Just wanted to let you know I got a bike not knowing at all if I'd like it or stick with it - I found you and fell in love with cycling because of you! Now I'm here for more! Thanks so much for what you do!
★★★★★

I love your workouts! I am new to cycling and really vibe off your energy! Thanks for being awesome and providing great, entertaining rides!
★★★★★

This is the most successful I've ever been with finding happiness moving my body!